Journalism is under fire across the world. The rise of fake news, social media algorithms and the changing preferences from our public ask for a new strategy: audience first. This new perspective requires a new approach, which means you have to know and understand your news consumer. Our new audience category on our toollist helps you to track, get insights in and engage with your audience online.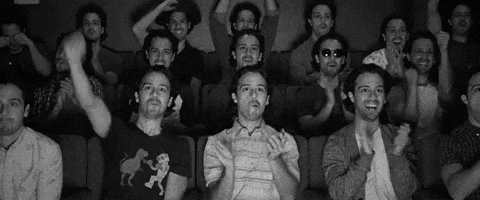 The best audience strategy is a strategy built on diversified insights. For the long term we truly believe "it's not about your traffic, it's about your audience". Traditionally publishers and media companies relied on the mass audience and mass advertisers in order to sustain their business model. Unfortunately, this approach isn't working anymore. Read the full blog in which our CEO Albertine Piels explains why the focus is no longer purely traffic, but rather the audience. 

Still, for daily interactions, it is useful to find ways to open up the conversation online with your audience and to track the dynamics of online readership. Does the number of readers increase or decrease? Who is your returning visitor? What are their favorite sections?  We selected the best tools out there provided by Coral, Answer the Public, Hearken, Chartbeat and Screendoor.
After the blog from Albertine Piels you know why your audience is such an important part of your work. That all sounds great, but where do you start? Some tools can help you reach your public. These audience measurement tools help you to identify (and connect with) your readers. Nevertheless, keep in mind that the future of journalism needs more than just these tools: but it is a nice start.
See how your audience connects with your content in real time with the tool Chartbeat. If you want to use this tool, it is important that you already know who your target audience is. For example, learn which title your audience find the most attractive by A/B testing: 50% of your audience will see title A and the other 50% will see title B.
The tool also allows you to test other page elements and shows what moves your audience. With the gathered data insights from Chartbeat you are able to see who reads your content, how long readers spent on specific elements and which topics are interesting for your audience. Chartbeat pricing depends on the purpose and traffic of your company.
Take a step forward and actively involve your public. With Hearken you create an audience-focused mindset and enable the public to submit questions or vote on questions they would like journalists to investigate and report. The tool is currently used by broadcasters, newspapers and native digital news outlets in four continents.
Hearken is based on public-powered journalism. The platform helps your news organisation with audience engagement that can help you with building trust, generate original a high-performing journalism, yielding valuable data and attract more paying subscribers builds trust, generates original, high-performing journalism, yields valuable data and attracts more paying subscribers. There's a free trial download available of the Engagement Management System. The full version is available starting from $7,475 annually.
As head of tools I became immediately enthusiastic when I discovered Answer the Public. It is actually very simple, but it offers a lot of possibilities to create new stories. Go to the website and plug in any keyword. See what real life questions are currently being asked around the web. The tool is especially suitable for major news topics.
The tool helps you discover which questions are important to a big audience. Order all these questions by filtering your search on country, region or city. After filling in a keyword, the tool provides you with a visualization of questions. Save this image or download the data as CSV file. You can come a long way with the free version of this tool, but for 49 dollar per month you will receive additional functionalities, such as searching on language, location and adding unlimited team members to your account.
Coral is a community system which helps you feature and reward the best responses. It safely connects user data to existing subscribers and enables you to customize the comment functionalities. The open-source platform is focused on improving conversation with your audience. Coral is fully customizable, extensible, audience focused and deeply cares about the protection of its users privacy. Originally the Knight Foundation funded this tool. Nowadays it is supported by the Mozilla Foundation and others.
The Coral Project was an idea from the formal head of Interactive News at the New York Times. "Everything we build has been created in close collaboration with journalists, and is open source", said the project lead at The Coral Project to Your Story. Originally the New York Times and The Washington Post collaborate with Mozilla and the Knight Foundation. Nowadays it is 100 percent a Mozilla project.
Coral is especially useful for big newsrooms to process their comment streams and interact with their audience. That's why news organizations such as The Washington Post, New York Times and Wall Street Journal have embraced Coral. If you know how to set up and maintain a server, are comfortable managing your own updates and integrations, you can install the code for free.
Screendoor helps you to strengthen your reporting with insights and personal experiences crowdsourced from your readers. Say thanks, share updates, or ask for additional information. In just a few clicks you can reach all your sources with bulk email directly within Screendoor.
Thanks to the filtering tools of Screendoor it's easy to find contributors with the exact attributes you're looking for. By helping you gather and analyze collaborate data from your audience Screendoor will help you surface the most relevant stories to your audience with the knowledge of your public. Screendoor offers a free trial.
Where to start? How to begin:
We hope you enjoyed this list of audience tools? If you feel there is one missing, let us know. These tools will help you to make the first connections with your audience. We believe analyzing data is not enough for a solid newsroom strategy. You have to talk to your audience in person, observe them and really get to know them when it comes down to understanding the role of news in their lives. That's why we offer the Future-Proof Newsroom Program. Also available for individual journalists and startups. Want to know more? Contact us on tothemoon@hackastory.com.

Want to stay updated on new tools? Subscribe to our newsletter.