The number 1 problem facing journalism is money. The old business models are collapsing and media companies are searching for a sustainable future. Call us nuts, but we are taking on this big challenge. We want to come up with a solution. Luckily, others also want to fix our industry. This blog will continue to grow with interesting reads and discussions about new business models.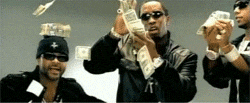 Shared reads
How to turn youngsters into regular paying members through Instagram (summary) – Digiday UK, 15/2/18
Willingness to pay for journalism is increasing – Digiday UK, 12/2/18
Guide to Audience Revenue and Engagement (summary/ full report) –  Columbia Journalism Review, 8/2/18
A Crazy Idea for Funding Local News: Charge People for It (summary) – New York Times, 7/2/18
Reality check is coming for subscription-thirsty publishers – Digiday, 27/2/18
The Wall Street Journal has built a paywall that bends to the individual reader – NiemanLab, 22/2/18
Scroll Signs On Publishers for Service That Will Curb Their Ads – The Wall Street Journal, 22/2/18
Tony Haile: there's no hero business model that's going to save everyone – Medium, 22/2/18
A look inside The Seattle Times' newsletter strategy – The Lenfest Institute, 15/3/18
How 45 journalists started again, and built a profitable news business from scratch – Journalism.co.uk, 20/3/18
Interesting discussions
We've also discussed the consequences the General Data Protection Regulation (GDPR) will have for media companies and their engagement with audiences – some dread it because they think it could become more difficult, others find it great because of the protection it gives the audience.
Inspiring concepts
It calls itself 'the business platform for digital media': Piano, a tool to target the right audience, business model, subscriptions, etc.
Mediaconnect is a multi channel engagement platform that streamlines content workflows and powers valuable audience interactions.
Connect
We have a WhatsApp group to share knowledge, give advice and connect with each other. This group is specifically for media professionals who are interested in audience-funded journalism. If you are interested and fit the profile, please send an email with your mobile number to research@hackastory.com.